January 22, 2008
http://I-AM-that-I-AM.com
Now you can view all of the programs showing on :
Shoutcast video stream
By BRIAN ROSS, MADDY SAUER & JUSTIN ROOD

A Houston, Texas woman says she was gang-raped by Halliburton/KBR coworkers in Baghdad, and the company and the U.S. government are covering up the incident.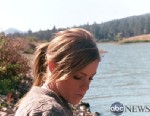 Jamie Leigh Jones, now 22, says that after she was raped by multiple men at a KBR camp in the Green Zone, the company put her under guard in a shipping container with a bed and warned her that if she left Iraq for medical treatment, she'd be out of a job.
"Don't plan on working back in Iraq. There won't be a position here, and there won't be a position in Houston," Jones says she was told.
In a lawsuit filed in federal court against Halliburton and its then-subsidiary KBR, Jones says she was held in the shipping container for at least 24 hours without food or water by KBR, which posted armed security guards outside her door, who would not let her leave. Jones described the container as sparely furnished with a bed, table and lamp.
"It felt like prison," says Jones, who told her story to ABC News as part of an upcoming "20/20" investigation. "I was upset; I was curled up in a ball on the bed; I just could not believe what had happened."
Finally, Jones says, she convinced a sympathetic guard to loan her a cell phone so she could call her father in Texas.
"I said, 'Dad, I've been raped. I don't know what to do. I'm in this container, and I'm not able to leave,'" she said. Her father called their congressman, Rep. Ted Poe, R-Texas.
"We contacted the State Department first," Poe told ABCNews.com, "and told them of the urgency of rescuing an American citizen" -- from her American employer.
Poe says his office contacted the State Department, which quickly dispatched agents from the U.S. Embassy in Baghdad to Jones' camp, where they rescued her from the container.
According to her lawsuit, Jones was raped by "several attackers who first drugged her, then repeatedly raped and injured her, both physically and emotionally."
Jones told ABCNews.com that an examination by Army doctors showed she had been raped "both vaginally and anally," but that the rape kit disappeared after it was handed over to KBR security officers.
A spokesperson for the State Department's Bureau of Diplomatic Security told ABCNews.com he could not comment on the matter.
Over two years later, the Justice Department has brought no criminal charges in the matter. In fact, ABC News could not confirm any federal agency was investigating the case.
Legal experts say Jones' alleged assailants will likely never face a judge and jury, due to an enormous loophole that has effectively left contractors in Iraq beyond the reach of United States law.
"It's very troubling," said Dean John Hutson of the Franklin Pierce Law Center. "The way the law presently stands, I would say that they don't have, at least in the criminal system, the opportunity for justice."
Congressman Poe says neither the departments of State nor Justice will give him answers on the status of the Jones investigation.
Click Here for Full Blotter Coverage.
Asked what reasons the departments gave for the apparent slowness of the probes, Poe sounded frustrated.
"There are several, I think, their excuses, why the perpetrators haven't been prosecuted," Poe told ABC News. "But I think it is the responsibility of our government, the Justice Department and the State Department, when crimes occur against American citizens overseas in Iraq, contractors that are paid by the American public, that we pursue the criminal cases as best as we possibly can and that people are prosecuted."
Since no criminal charges have been filed, the only other option, according to Hutson, is the civil system, which is the approach that Jones is trying now. But Jones' former employer doesn't want this case to see the inside of a civil courtroom.
KBR has moved for Jones' claim to be heard in private arbitration, instead of a public courtroom. It says her employment contract requires it.
In arbitration, there is no public record nor transcript of the proceedings, meaning that Jones' claims would not be heard before a judge and jury. Rather, a private arbitrator would decide Jones' case. In recent testimony before Congress, employment lawyer Cathy Ventrell-Monsees said that Halliburton won more than 80 percent of arbitration proceedings brought against it.
In his interview with ABC News, Rep. Poe said he sided with Jones.
"Air things out in a public forum of a courtroom," said Rep. Poe. "That's why we have courts in the United States."
In her lawsuit, Jones' lawyer, Todd Kelly, says KBR and Halliburton created a "boys will be boys" atmosphere at the company barracks which put her and other female employees at great risk.
"I think that men who are there believe that they live without laws," said Kelly. "The last thing she should have expected was for her own people to turn on her."
Halliburton, which has since divested itself of KBR, says it "is improperly named" in the suit.
In a statement, KBR said it was "instructed to cease" its own investigation by U.S. government authorities "because they were assuming sole responsibility for the criminal investigations."
"The safety and security of all employees remains KBR's top priority," it said in a statement. "Our commitment in this regard is unwavering."
Since the attacks, Jones has started a nonprofit foundation called the Jamie Leigh Foundation, which is dedicated to helping victims who were raped or sexually assaulted overseas while working for government contractors or other corporations.
"I want other women to know that it's not their fault," said Jones. "They can go against corporations that have treated them this way." Jones said that any proceeds from the civil suit will go to her foundation.
"There needs to be a voice out there that really pushed for change," she said. "I'd like to be that voice."
January 9, 2008
The News Corp CEO plans to change the newspaper's subscription-based website to a free one paid by advertisers
The Age
Friday, December 14, 2007
Dow Jones & Co shareholders have voted to approve a $US5.6 billion ($A6.4 billion) buyout by News Corp, giving Rupert Murdoch control of one of the world's most influential newspapers, the Wall Street Journal.
Shareholders controlling 60.27 per cent of Dow Jones' voting power approved the deal, priced at $US60 per share.
Moments after the deal closed, Murdoch said on Fox News' Your World with Neil Cavuto show that a free Wall Street Journal website could boost its current viewership from one million paid subscribers up to 20 million global visitors as early as next year.
"There will be more than enough advertising to make up" a loss of subscription fees to WSJ.com, he said. "It might take a year to get there. But it will get there."
The purchase cements his position as gatekeeper of media outlets spanning from Australia to London to New York.
"Our aim is pretty simple," Murdoch told Wall Street Journal newsroom staffers, according to a transcript of his speech. "We have to entertain, inform, enrich all our readers in their lives and in their businesses. We must be the pre-eminent source of financial information and comment in the world."
To trumpet his victory, News Corp plans a $US2 million ($A2.3 million) marketing campaign including ads in Friday papers.
According to a report on Fortune magazine's website, the Financial Times and China Daily refused to run the ads without changes that Murdoch was unwilling to make.
"I think they're a little sensitive," Murdoch told Cavuto, responding to a question about the FT's decision. "If I was them, I would've taken the money."
As Murdoch closed in on his long-sought prize, The Wall Street Journal, he gave his son, James, an expanded role in News Corp, naming him to a position apparently aimed at grooming him to head the conglomerate.
News Corp said last week that James Murdoch, 34, the youngest of Murdoch's four children, will be the boss of News Corp in Europe and Asia.
As chairman and chief executive of the company's businesses in Europe and Asia, James Murdoch will also oversee the Wall Street Journal Europe, the British newspapers The Times and The Sun as well as Australian publications controlled by News Corp.
Meanwhile News Corp veteran Les Hinton will become Dow Jones' new CEO.
Murdoch loyalist Robert Thomson, editor of the Times of London newspaper, was also appointed publisher of the Wall Street Journal.
The 76-year-old Murdoch plans to use Dow Jones as a linchpin in a global business news media and data empire.
The deal gives News Corp control of other Dow Jones assets including the Dow Jones stock indexes, Barron's, MarketWatch, eFinancialNews, the Far Eastern Economic Review, Dow Jones Newswires, and the Factiva database. Dow Jones also owns 50 per cent of the magazine SmartMoney and 33 per cent of STOXX Ltd, which manages European stock indexes.
Posted by Me at Wednesday, January 09, 2008 0 comments